BayHill is a labor of love which started back in 1984 with Harlequin Great Danes. After many years in the breed, I decided I missed having a small dog that could cuddle and who's entire body could easily fit in your lap. After doing research into various smaller dogs, I came to the conclusion French Bulldogs were the right fit. Not too small and fragile, no long hair and a personality more similar to a well bred Dane than you might think. After six years of looking for just the right dog, I was introduced to Carol Meyer of Starhaven. I was fortunate that she had a lovely little fawn girl available. After much discussion Tarot came to California and the rest is history. Carol has been a major influence on my understanding of the breed and a great help getting me started and her passing has left a huge hole in the breed.

Nine years ago I moved in with the other love in my life Dennis Nash. Dennis' support of my passion has allowed me to pursue my desire to breed a better French Bulldog. He is also wonderful help with the pups while I work outside the house. Recntly he has expanded his role and has finished his first Champion BayHill Dominic Regalo exclusively from the Amateur Owner Handler Class and then his Grand Championship. I see other dogs and dog shows in his future.
To date we have 19 champions/Grand Champions including our first special Multi BISS Ch BayHill Celebrate ranked Number 4 in 2007 and Number 8 in 2008. Owner handled to these wins, my work with Jacques earned the FBDCA Owner Handler Award for Three consequtive years. In 2009 he went out with a professional handler completing 2009 at number 13 and retiring after a successful 2010 at number 3.
BayHill is not a kennel, all our dogs are lovingly raised in our home in Los Angeles' west side and breeder/owner handled.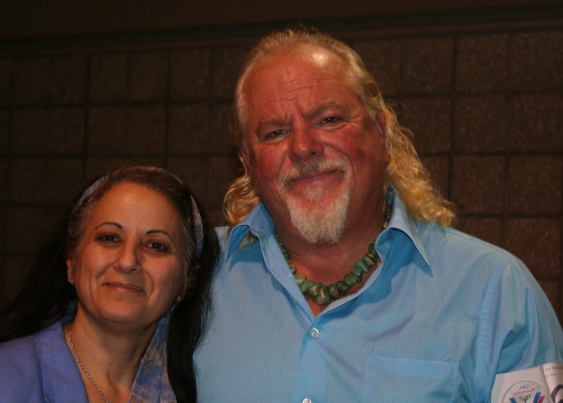 Please look for us at the shows!
Taken at Long Beach, CA - AKC Eukanuba Championship Show December 12, 2009 - my birthday! 
Champions - owned and/or bred by BayHill
Ch Starhaven's Tarot at BayHill - Tarot
Ch. Starhaven's Willow at BayHill - Willow
Ch. BayHill La Dolce Vita - Sugar
Ch. BayHill D'Artagnan - D'art
Ch. BayHill Let Them Eat Cake - Annie
Ch. BayHill Unbridled Spirit - Haley
Ch. BayHill Machiavelli - Mac
Ch. BayHill Allumer La Vie - Arago
Ch. BayHill's Sunrise Over Caltra - Sunny
Ch. BayHill Sebastiano - Sebastian
Ch. BayHill Che Sara - Casey
Ch. BayHill Top Gun - Gunner/Iceman
Ch. BayHill Paint by Number - Monet (Co-bred w/Shirley Stephenson)
Grand Champions - owned and/or bred by BayHill
Multi Biss Bronze GCH BayHill Celebrate! - Jacques
GCH BayHill August Nash - Gus
GCH BayHill Dominic Regalo - Dominic
GCH BayHill Elisabetta Regina - Betty
GCH BayHill Grandmaster Flash at Kibo - Flash
GCH Monet's Bling it On - Izzy (co-bred with Shirley Stephenson)