BayHill is pleased to welcome Lacey.
BayHill Venetian Lace
(Kibo's An American Idol x Kibo's Ya Looking At Me?)
Bred by Linda Fox and Debbie Blunt of Kibo French Bulldogs, Lacey is double line bred on her grandfather GCH. BayHill Grandmaster Flash at Kibo. We thank Linda and Debbie for the opportunity to have this Flash/Whoopi double grand daughter. We feel she has a lot to offer in the ring and down the road in in our breeding program. Not to mention that I have completely fallen for this little cookie!.
Photo by Robert Keet Photography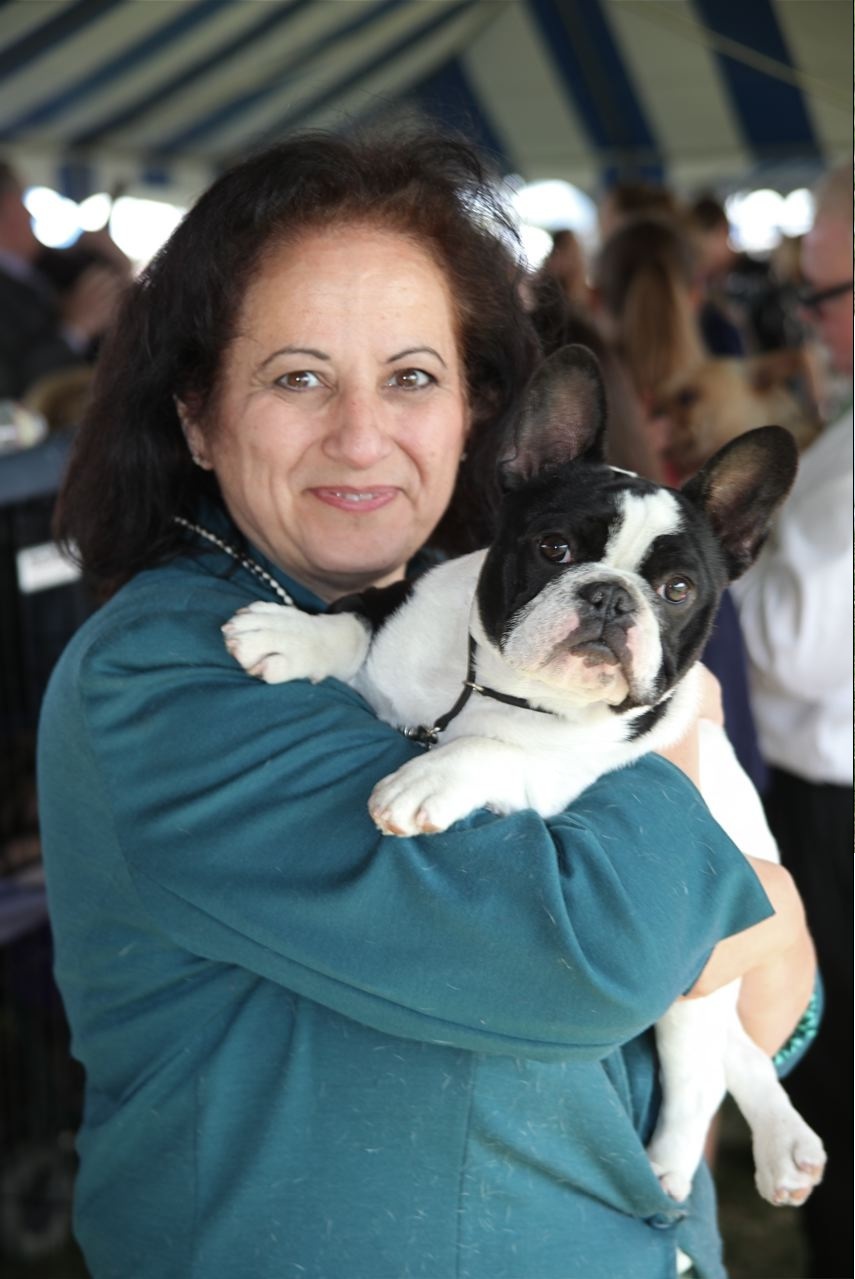 Abri Sound & Fury
(Multi BISS GCH BayHill Celebrate! x Ch Abri June Wedding)
Bred by Carolyn Rountree of Abri French Bulldog - Dallas, TX
We thank Carolyn for this opportunity to co-own and show Tennessee, son of our BISS GCH Jacques and her lovely Ch Junebug.
Second weekend out and he's pointed.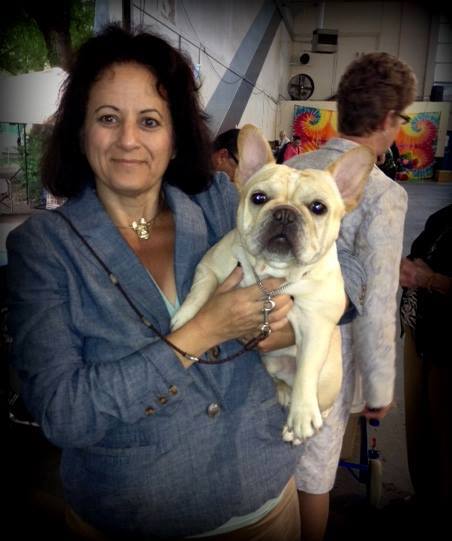 Now Major Pointed !
Vendetta
BayHill Vendetta
4/25 Flash - Vendetta is WB/BOS to her 1/2 Brother Ch BayHill Celebrate! Angeles Canyon Dog Club. Judge Elaine Whitney.
Vendetta picked up additional points at the Turkey circuit - going WB twice!
Vendetta will be back this summer with Co-owner Dennis Nash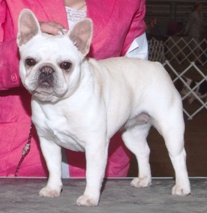 Bobbie
Ch. BayHill Impeccable
Our newest hopeful. Ch. BayHill D'Artagnan x BayHill Blonde Bombshell
Dob: 3/13/11
Bobbie pictured at one of her first shows
3/2/14 Finished in grand style. Superstition KC - Scottsdale, AZ WB/BOS over specials for her 4th Major!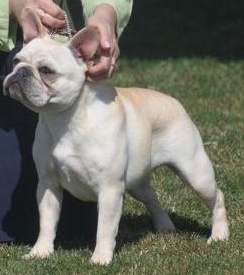 Dominic Updated 4/23/13
NEW GRAND CHAMPION!!!!!
BayHill Dominic Regalo
(Ch. BayHill D'Artagnan x Ch. BayHill Let Them Eat Cake)
WD for a major and finish at The Mission Circuit - Pomona Judge Darryl Vice!
Entirely from the Amateur Owner Handler Class shown by Dad Dennis Nash
Grand Championship title completed on 4/18/13 - Angeles Canyon Dog Show - Judge Roy Prado - Select Dog over ranked specials!
Way to go to both my guys - I am so very proud of Dennis and Dommie, for never giving up no matter what. This is the first dog that Dennis has ever shown. But I will be putting him back to work on another dog soon!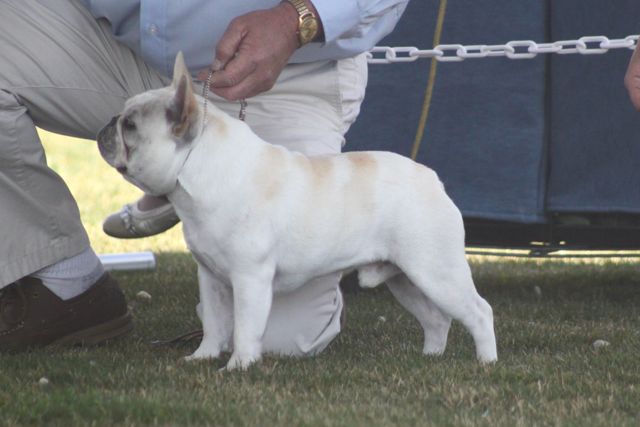 Betty Updated 7/2/13
NEW GRAND CHAMPION!
GCH. BayHill Elisabetta Regina
(GCH BayHill August Nash x BayHill Blonde Bombshell)
Mission Circuit 2012 - Judge Angela Porpora - WB/BOW for a 3 pt major - 6-9 puppy class
Ventura Summer Cluster July 8, 2012- Judge Col Brizee WB/BOW for a 4pt major - 9-12 puppy class
Riverside KC - Judge Inge Seminschin WB/BOS for 2 more points - 12-18 class.
Oakland KC - 3//24 - WB - Judge Chuck Winslow - 4pt Major Open Class
Angeles Canyon Dog Club - 4/18 - WB/BOW to FINISH!!!!! - Judge Roy Prado
Burbank KC - 4/20 - Select Bitch - Judge Denni Mounce
Betty is our first pied Ch female and Gus' 3rd Ch child- 2nd Grand Champion
Bred/owned and shown by Linda Maugeri - co-owned with Dennis Nash.